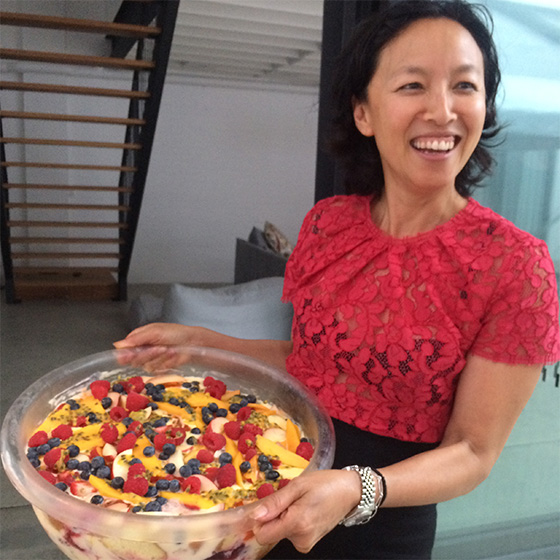 Jep
Biography
Jep is a Thai born, Sydney based food and travel lover. Having traveled extensively and lived in all corners of the world, Jep's passion for food and cooking began at a young age. Growing up, cooking dinners with her sisters and baking cakes and biscuits for her mothers bridge and majong gatherings was a regular pastime.
In the late 80's Jep started a successful catering business "More Than A Morsel", that catered for the music industry. She supplied delicious food for local acts recording in the studio and international acts touring Australia.
"Jep Loves Food" is a platform where she shares her personal and favourite recipes, dining experiences and new finds.
Enjoy!