"From Where I Stand"
FAN PHOTO COMPETITION
Live Album 'Modus Operandi' Coming Soon
Photo: Brett Schewitz
Jimmy here, I'm looking for the best fan photos from the 'Shutting Down Your Town' Australia & New Zealand Tour. I'm sure those who went took some great ones, so I know you'll accept the call.
To everyone who has enjoyed a show on this tour – and particularly those people who discovered the new songs at these gigs – you will now be able to get My Criminal Record with a bonus live recording of the Hordern Pavilion show on a 17-track CD at no extra cost. It will be called 'Modus Operandi' and will be released just in time for Christmas.
***
"From Where I Stand"
COMPETITION DETAILS
One winner will be picked and their photo will go in the CD booklet for the release of my live album 'Modus Operandi'.
Not only that, but everyone who submits a photo will have their name included in the CD booklet too, so submit your photos today.
HOW TO ENTER & SUBMIT YOUR PHOTO
All you have to do is send a high-resolution photo from my gig in your town along with the details below.
Send to: [email protected]
Subject: "From Where I Stand" Fan Photo Competition
Please include: Your high-resolution photo, along with your full name and the show the photo was taken at.
It can be a photo of me, my band or even you with your friends getting ready to go to the show. That's it – it's that easy.
Submissions close Sunday November 10 at midnight (12:00AM)
***
There are a few more 'Shutting Down Your Town' Tour shows left, so grab yourself some tickets if you haven't experienced it yet.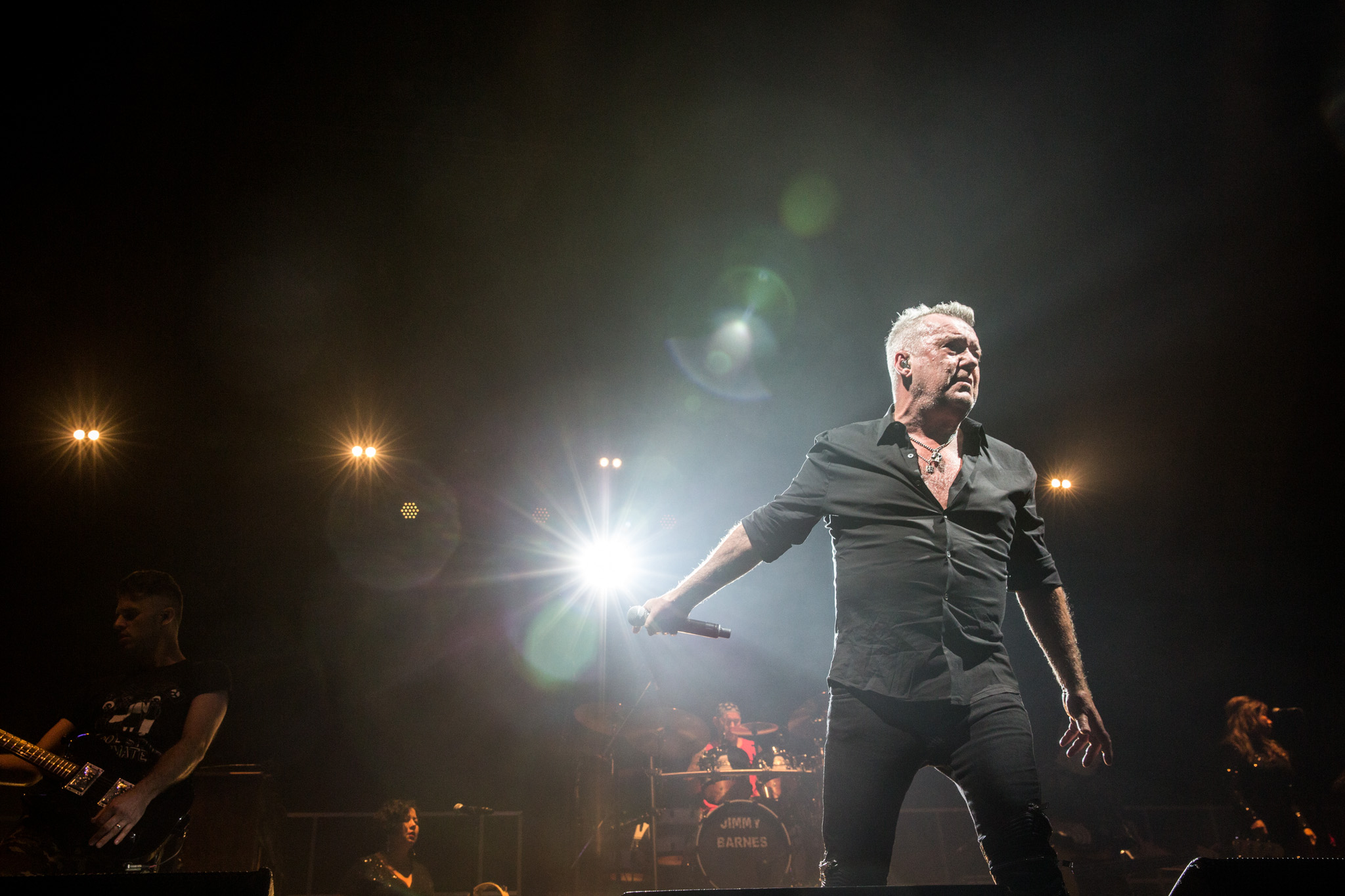 Photo: Brett Schewitz
AUS TOUR DATES
Fans are advised to ONLY buy tickets by clicking the official links on jimmybarnes.com. Fans are strongly advised to NEVER buy tickets via resellers such as Viagogo because it can lead to rip-offs. 
Saturday, 2 November 2019
Pola Park, Tullamore NSW
Special Guest: Troy Cassar-Daley
Tickets available from 123tix – 1300 001 238 or 123tix.com.au
BOOK TICKETS
Thursday, 7 November 2019
Empire Theatre, Toowoomba QLD
SOLD OUT
ALSO APPEARING AT:
Sunday, 10 November 2019
96FM's Kickstart Summer Concert Ascot Racetrack, Perth WA
Tickets available from Ticketmaster – 136 100 or ticketmaster.com.au
BOOK TICKETS